Dining
With Spectacular Views of Brighton Beach
Milanos Bistro offers spectacular bay views, delicious modern cuisine, fine wines and a superb selection of imported beers; it really is the perfect place to meet with family and friends.
Our bistro is open 7 days a week for lunch and dinner, and now on Saturday and Sunday for breakfast at 8.30am. The room takes on a different façade for each event. Daylight fills the room with a bright contemporary ambiance, allowing diners to appreciate the relaxing vista created by the closeness of the bay.
Evening guests enjoy a sophisticated atmosphere whilst watching the sunset slipping beneath the horizon.
This fantastic venue invites you to come and enjoy the wonderful facilities it has to offer, including an outdoor beer garden and wheelchair access. Bistro bookings are essential.
Seniors Menu
Available 7 days a week for lunch and dinner, including soup and dessert of the day, and your choice of main course.
1 Course - from $10
2 Course - from $12.50
3 Course - from $15
Meal Deals & Dining Specials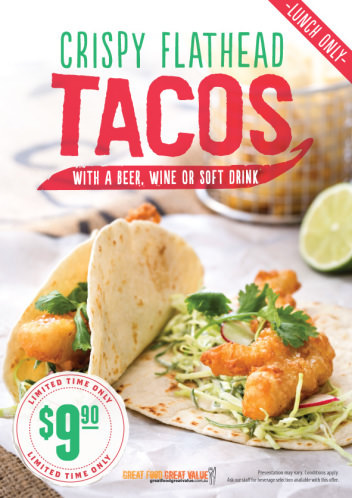 $9.90 Crispy Flathead Tacos
Lunch only
Come down and try our new mouth-watering Crispy Flathead Tacos. For just $9.90 receive two tacos, chips and your choice of beer, wine or soft drink. Don't miss out. Available for a limited time only!
Conditions apply. Lunch only. Presentation may vary. Not available with any other offer. See staff for details.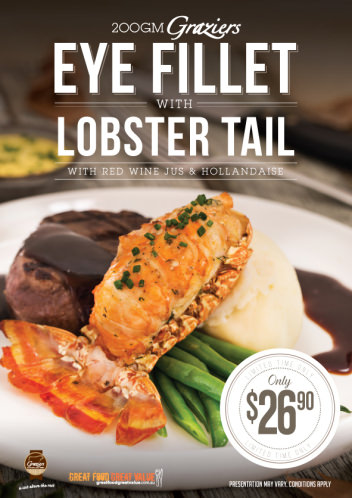 $26.90 Graziers Eye Fillet & Lobster Tail
On offer this March, 200gram Graziers Eye Fillet Steak and Lobster Tail with red wine jus and Hollandaise for just $26.90. Available for a limited time only!
Conditions apply. Presentation may vary. Not available with any other offer. See staff for details.
Wednesday 15th April 2015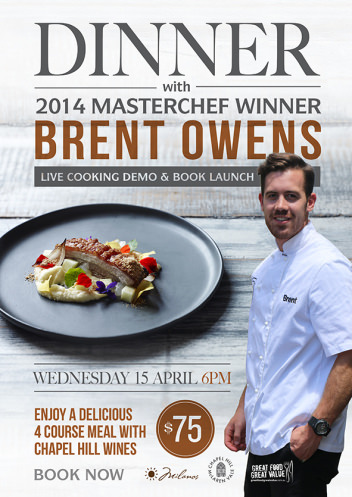 Dinner with Brent Owens
2014 MasterChef Winner
Buy Tickets Online Now
Join us at Milanos for an exclusive evening with MasterChef Australia 2014 Winner Brent Owens.
Enjoy a 4 course dinner with matched Chapel Hill wines for $75 while Brent demonstrates the art of cooking the delightful dishes from his newly released cookbook.
Along with preparing the delicious menu, Brent will be answering questions and signing copies of his book "Dig In" available for purchase on the night.
Book now for a night of amazing food, great wine and an up close and personal experience with your favourite Masterchef winner!
Bookings essential
$75
Tickets available at venue
Booking fee may apply
18+ Only - Photo ID required
Doors Open 6pm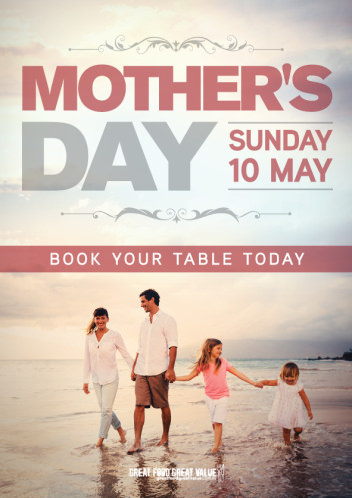 Book Now For Mother's Day
Mother's Day is fast approaching, so treat your mum to something special and book your table today!
Bookings essential. See staff for details.
Saturday & Sunday 8.30am - 11.30am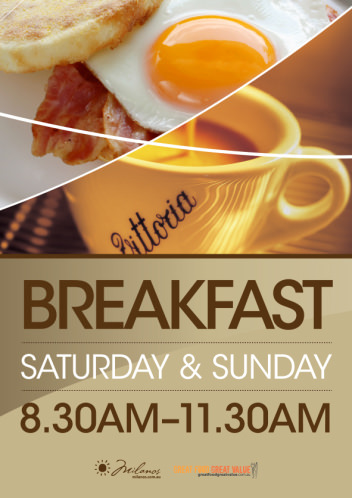 Saturday & Sunday Breakfast
We have a delicious breakfast menu for you to enjoy on the weekends.
MENU
toasted banana bread $4
warm croissant with ham, cheese & tomato $5
bacon & egg served anyway, hash brown served with toast $9
eggs any way, fried, scrambled or poached on toast $9
eggs benedict with leg ham $12

*or with smoked salmon* $15
*or with bacon* $12
*or with baby spinach & mushroom* $12
vegetarian works *eggs, baby spinach, mushrooms, tomato, avocado on toast* $15 the big brekkie *chipolata sausages, eggs, bacon, has brown, mushrooms, tomato on toast* $17 old school *baked beans on toast with chipolata sausages* $14 early riser omelette *tasty cheese, tomato, baby spinach, capsicum, ham & cracked pepper* $13
golden French toast with maple syrup & cinnamon sugar $12
*with bacon* $14
*with grilled banana* $15
breakfast extras $3 each *baby spinach, chipolata sausages, bacon, avocado, mushrooms, tomato, baked beans, hash brown, egg*
Conditions apply. Not available with any other offer. May not be available on public holidays. See staff for details.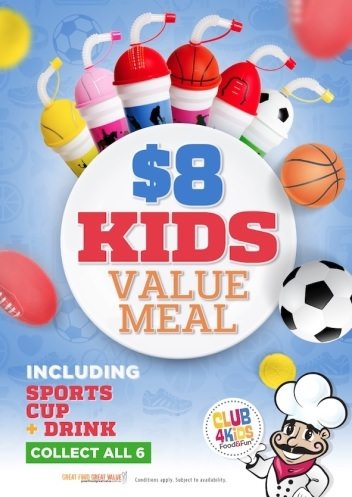 $8 Kids Value Meal including Sports Cup & Drink
For just $8 you will receive a kids meal and a sports cup filled with soft drink or juice!
So get the family together for lunch or dinner at participating locations and leave the cooking and washing up at home!
Conditions apply. Subject to availability. See staff for details.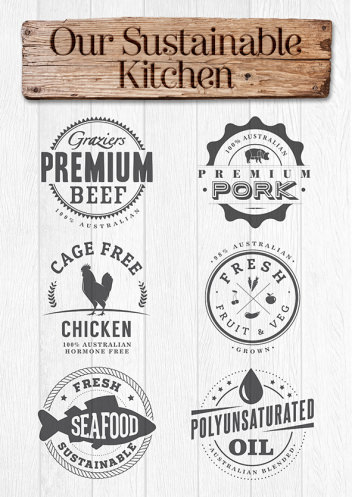 Our Sustainable Kitchen
We have made a commitment to serve:
100% Australian beef which is fresh and chilled, never frozen
100% Australian chicken, hormone and antibiotic free, fresh and from cage-free farms
100% Australian fresh seafood from sustainable fish stocks
Sow Stall free pork that is also hormone and antibiotic free
98% Australian grown fresh fruit and vegetables
We are passionate about food and how it arrives on your plate.